Jan 12
11
Here are instructions on how to add podcasts to your Apple or Android smartphone directly.  However, if you are using an Apple iOS device (iPhone, iPod Touch, iPod Nano, etc.), I recommend that you download the podcasts from iTunes on your computer and then sync it to your device.
How to Download Podcasts Directly to iOS Devices (iPhone, iPad, or iPod Touch)
1. Open up the pre-installed iTunes app.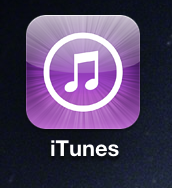 2.  Click the magnifying glass icon on the bottom and search for "Wayne Grudem's Systematic Theology"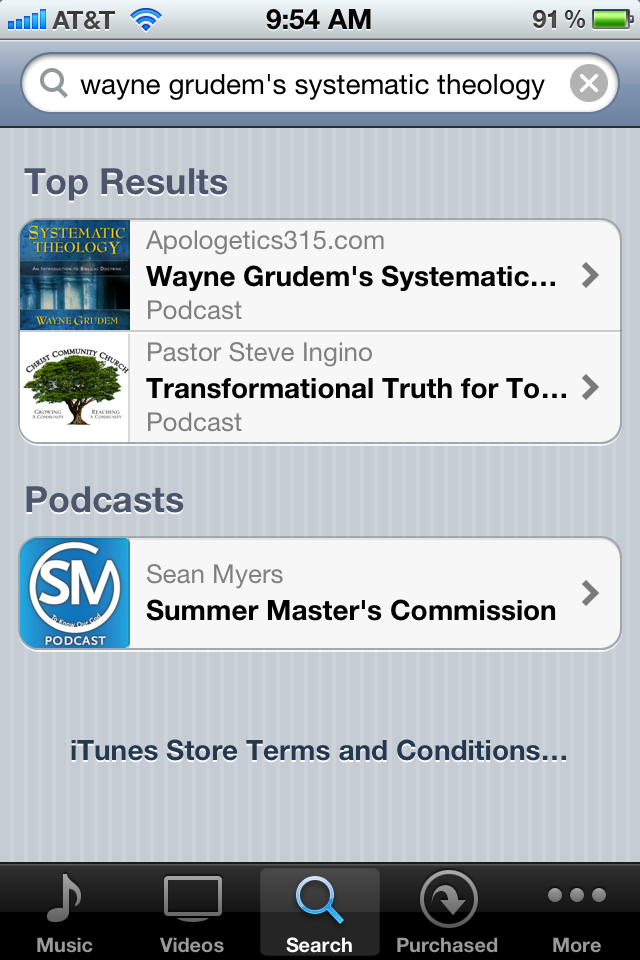 3. Download desired episodes!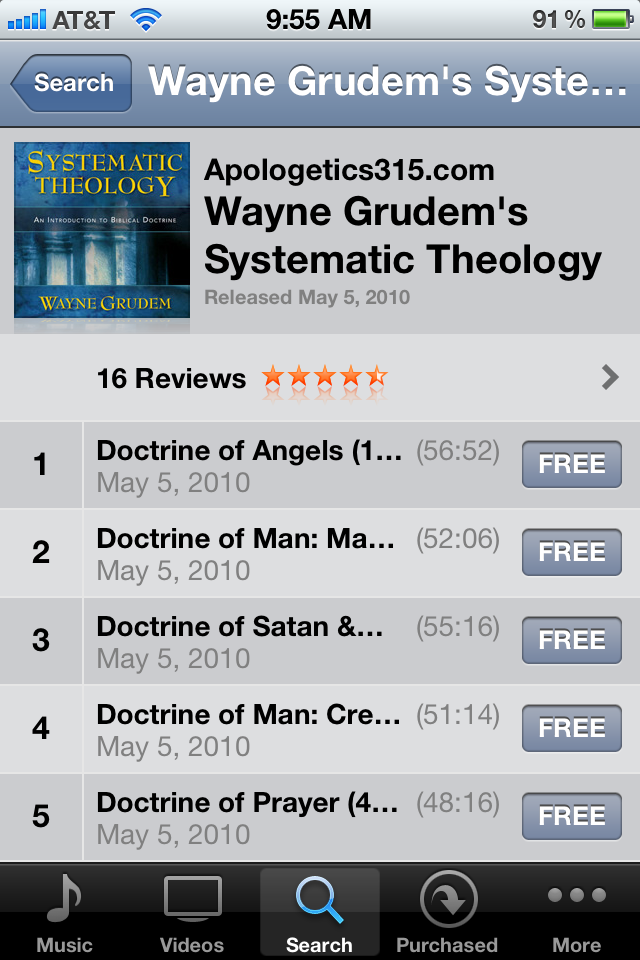 How to Download Podcasts Directly to Your Android Device
There are multiple apps that you can use to download podcasts, but I will demo one that I found works best to me.  It is a free app called "ACast". There is also a paid version to remove the ads called "ACast2".
1. Download ACast from the Android Market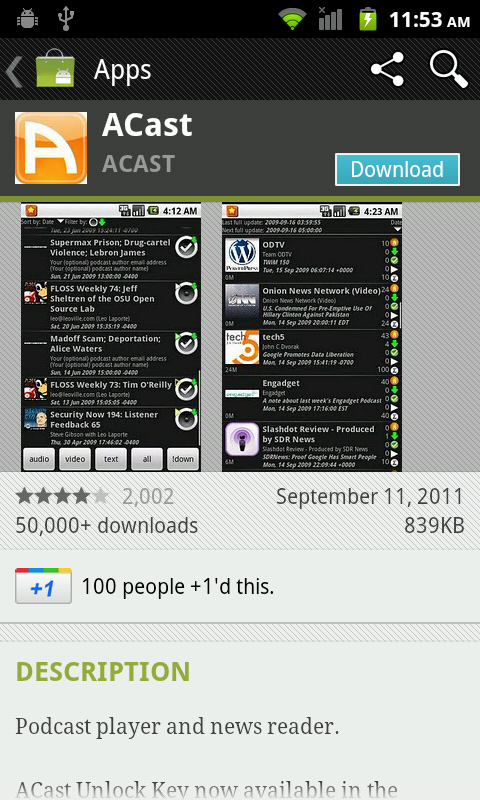 2. Open ACast and select "Accept" and "Ok" until you get to the home screen you see below: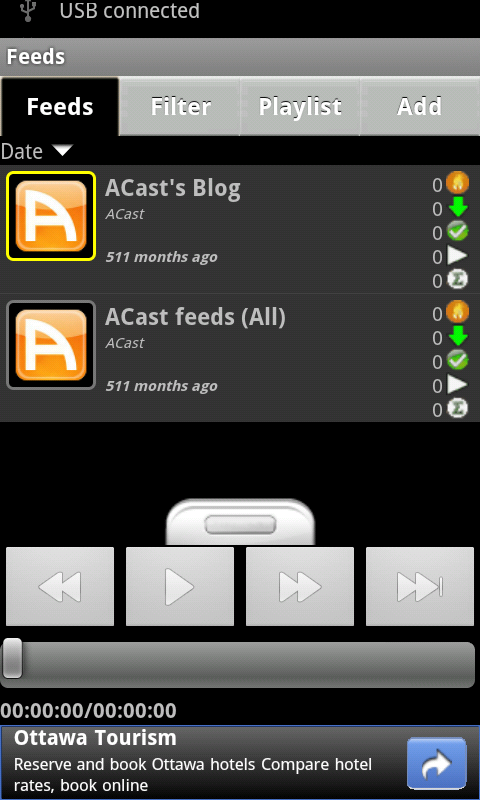 3. Select the "Add" button on the top right.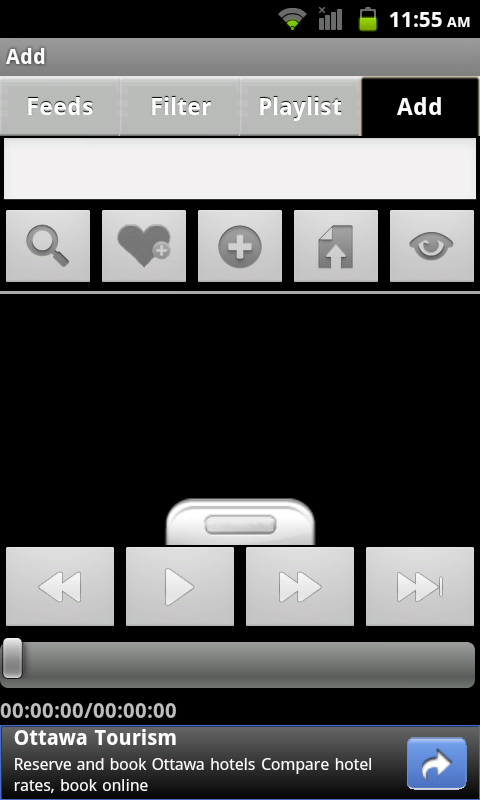 4. type "http://feeds.feedburner.com/WayneGrudemsSystematicTheology" and select the "+" sign button in the center underneath the text field.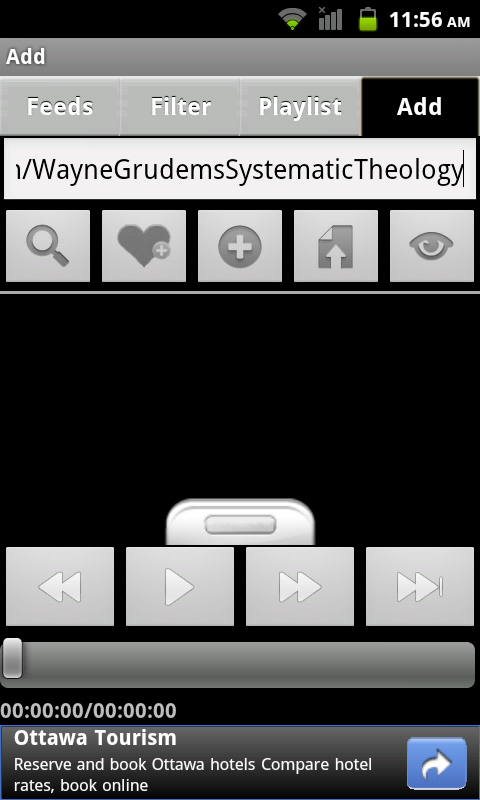 5. Select "Add Podcast/Feed"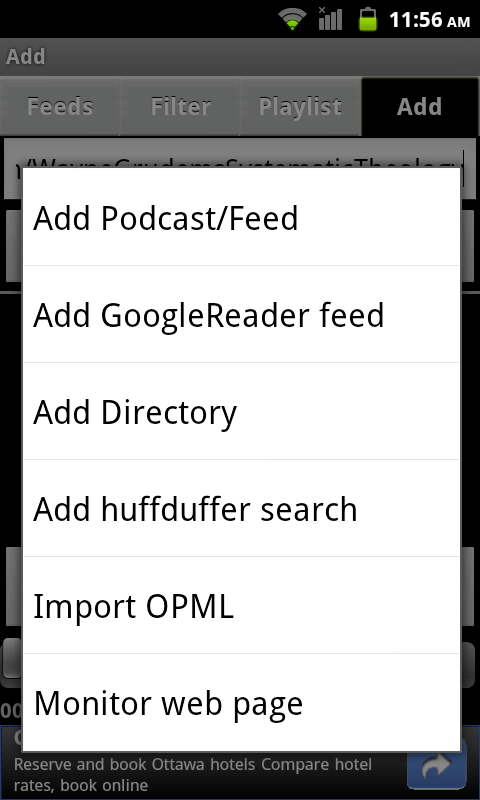 6. Select "Ok"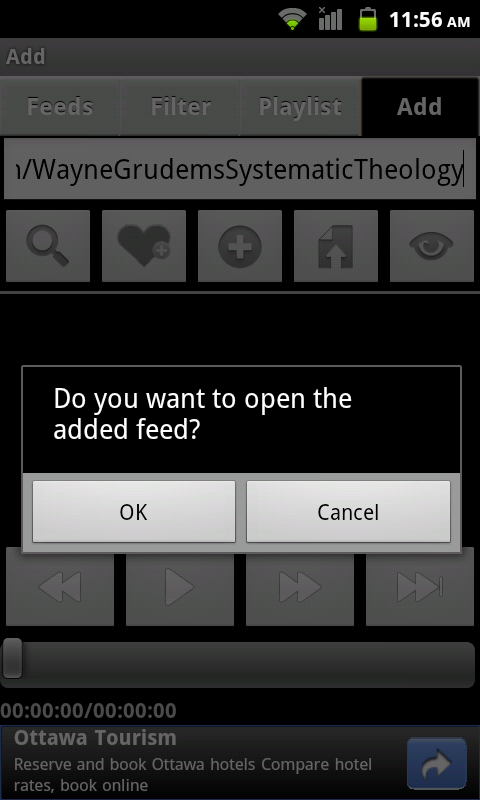 7. Listen to and/or download the desired episodes!